Bioveda Health and Wellness Center
Revolutionary Technology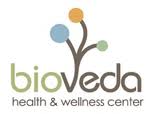 Bioveda Health and Wellness Center is the newest addition to Total Care Chiropractic. With BioVeda our goal is to help as many people realize that improved health is possible using our revolutionary technology. BioVeda centers worldwide are patented and FDA cleared.
BioVeda is a neurological stress reduction system that is achieved using our proprietary LASER (Light and Sound Energy Relaxation). BioVeda is a great alternative therapy to help with seasonal allergies, sinus conditions, asthma, shortness of breath, headaches, chronic fatigue, ADD, ADHD, general digestive discomfort, skin irritations, eczema, and rosacea just to name a few, there are many more areas BioVeda is helpful.
Contact our Council Bluffs chiropractic office to make an appointment today!

Total Care Chiropractic | (712) 329-1863